Ag Policy Blog
The Ripple Effects of Ukraine-Russia War Lead to Calls for Both Increased Energy and Food Production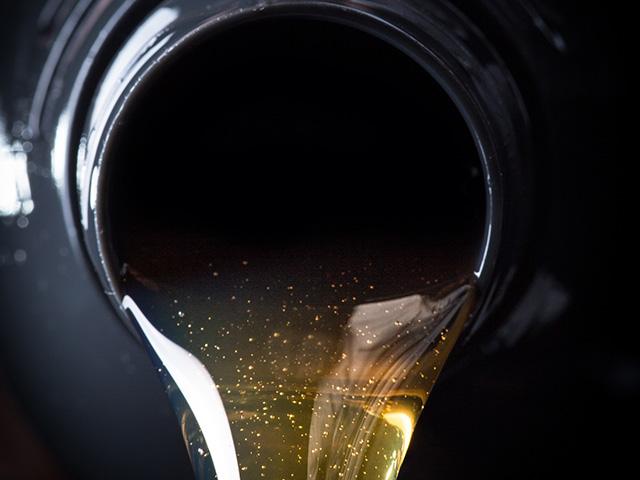 With President Joe Biden banning imports of Russian oil on Tuesday, the American Farm Bureau Federation called on the president to "address high energy costs impacting all Americans," by increasing domestic energy production, including expanding the use of cheaper biofuels.
AFBF's call to relieve pressure on energy prices was just one of the pressure points for agriculture on Tuesday as the ranking member of the Senate Agriculture Committee also called on USDA to offer landowners flexibility on Conservation Reserve Program acres so "millions of acres of cropland and pasture that would have otherwise remained idle" can be farmed to "address both inflation and food security concerns," Boozman said.
Farm Bureau President Zippy Duvall, pointing to oil prices moving to $130 a barrel, called on the president to remove barriers to domestic energy production, including more drilling and extraction of our energy sources. "The utilization of domestically-produced fuels, including biofuels, has reduced our country's dependence on foreign crude oil, increased farm incomes and provided good-paying jobs in rural America."
Duvall called on President Biden to increase the use of biofuels. "Expanding the volume of American-made ethanol in the U.S. fuel supply can help alleviate some of these issues, as ethanol is currently priced 70-80 cents per gallon lower than gasoline. And by displacing imported petroleum, increased biofuel use and domestic energy production will enhance U.S. security and independence while supporting America's farmers and rural communities."
Duvall added, "Achieving domestic energy independence through comprehensive energy sources remains a priority issue for Farm Bureau. We are committed to working with partners in the private and public sectors, you administration and Congress to address the current energy crisis."
AAA's weekly report on gas prices showed the average regular gallon of gasoline nationally reached $4.17 on Tuesday, up 55 cents in the past week. Diesel prices now average $4.75 a gallon while E85 nationally lists at $3.58 a gallon. https://gasprices.aaa.com/…
Also see, "Iowa Delegation Asks Biden Administration to Grow Ethanol, Biodiesel Production in Response to Rising Gas Prices,"
BOOZMAN ON CRP
Citing the war, its impact on commodity prices and high inflation, Sen. John Boozman, R-Ark., ranking member of the Senate Agriculture Committee, on Tuesday wrote Agriculture Secretary Tom Vilsack asking the Biden administration and USDA to "focus on policy options to increase domestic production of food." With that, Boozman called on USDA to delay the sign-up deadline for the Conservation Reserve Program (CRP) "until U.S. farmers have a petter understanding of the potential supply disruptions associated with Russia's invasion of Ukraine."
The General CRP sign up deadline is Friday, March 11. Enrollment opened Jan. 31.
Boozman wants USDA to "ensure maximum flexibility" to allow acres that may have been in CRP, or elected not to enroll, to purchase crop insurance or spring planted crops.
"A delay in the of the CRP sign-up deadline and an increase in the flexibility for a farmer to purchase crop insurance will allow U.S. farmers to evaluate whether it is better to raise and insure a crop or enroll in CRP," Boozman wrote to Vilsack. "Further, should conditions in Ukraine continue to deteriorate, consideration should be given to continued opportunities to graze livestock on CRP ground without penalty, and a one-time waiver to plant a spring crop on non-environmentally sensitive CRP cropland in order to offset the anticipated production losses in Ukraine."
With 22 million acres in CRP, Boozman added, "As a result, there is the potential to provide farmers with access to millions of acres of cropland and pasture that would have otherwise remained idle in order to address both inflation and food security concerns. This should be a top priority," Boozman wrote, adding that the European Union is looking at a similar approach.
Boozman's letter to Vilsack concluded, "As I'm sure you understand, U.S. farmers are the most efficient in sustainably raising crops and caring for livestock, and they do so in order to feed, clothe and fuel the world. With economic pressures now being felt by all of us, and unprecedented aggression causing shock waves across the globe, now is the time of the U.S. to rise to the occasion and ensure food security at home and round the world by facilitating the full utility of productive cropland and pasture across the U.S."
Also see, "Considering Ukraine's Disrupted Breadbasket, a Pitch to Open CRP Ground to Counter Global Supply Shock," https://www.dtnpf.com/…
Chris Clayton can be reached at Chris.Clayton@dtn.com
Follow him on Twitter @ChrisClaytonDTN
(c) Copyright 2022 DTN, LLC. All rights reserved.