The Progressive Farmer - Digital Issue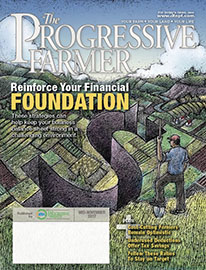 Mid-November 2017
In today's challenging economic environment, farmers are looking for strategies to reinforce their financial foundation. That's the theme of our special Mid-November issue. You'll find a collection of stories designed to help you counter tight margins as well as advice from leading experts in farm business, farm policy and taxes.

REDUCE WEATHER RISKS ALL YEAR LONG
Gather sub-acre weather & agronomy intelligence.
Operate more strategically
Supersize your yield potential
Hone planning & cost control