COVID Aid Package Details
New Round of Crop, Livestock Aid Included in Congressional Deal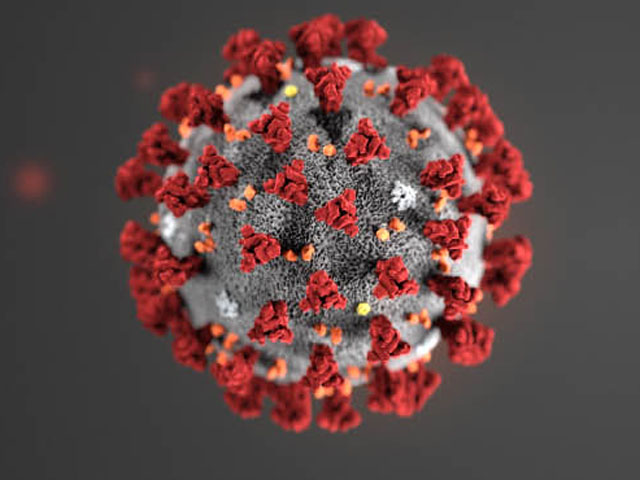 OMAHA (DTN) -- Crop farmers will receive $20-per-acre payments under the $900 billion emergency aid deal reached by Congress on Sunday.
The aid package comes as Congress is trying to close out 2020 and fund the federal government for the rest of its fiscal year. The House and Senate each approved 1-day extensions on Sunday to reach a final deal on the aid package and overall federal funding for the rest of fiscal-year 2021. President Donald Trump signed the bill extension late Sunday night.
Specifically, the aid bill includes an estimated $5 billion that will provide supplemental $20-per-acre payments to all row-crop producers, according to details releases by Sen. Debbie Stabenow, D-Mich., ranking member of the Senate Agriculture Committee.
Another $3 billion will provide payments to cattle producers, contract growers of livestock and poultry, dairy farmers and livestock producers who were forced to euthanize their livestock or poultry because of the pandemic and its impacts on the supply chain. Another $225 million will be provides for supplemental payments to specialty-crop growers who lost their crops in 2019.
Overall, the aid bill includes $13 billion for food purchases and direct support for farmers and ranchers.
Besides direct aid that could come from USDA programs, farmers and other small businesses should start working with their lenders to see if they may qualify for another round of aid under the Small Business Administration Paycheck Protection Program (PPP). The bill includes $275 billion for PPP, but also includes some expansion on businesses that qualify and carve outs for certain small businesses and minority-owned businesses. Last spring and summer when the Treasury Department opened up PPP to banks, the funding went quickly. Agricultural-related businesses received about 1.5% of the loans.
American families would receive $600 per person checks, this includes married couples making $150,000 or less and phases out completely for couples making more than $198,000. Congress also will provide a $300 a week boost for federal unemployment benefits. The direct checks and unemployment are half of the aid Congress provided in similar legislation last spring.
More aid will go toward food purchases, donations and worker protection. That includes another $1.5 billion in food purchases likely under USDA's Farmers to Families Food Box program, or a similar effort. Yet, there will also be a mandatory review of USDA's food purchases and distributions under that program. More aid will be set up to protect workers "and retooling support for farmers, farmers markets, and food processors to respond to COVID-19," according to Stabenow's details on provisions in the bill.
Another $400 million will go to help the donation of dairy products for food distribution to help minimize food waste.
The bill also helps small meat and poultry processors by providing $60 million in grants to make improvements that would help those processors meet federal food safety inspection standards.
The bill also includes a 15% increase in Supplemental Food Assistance Program (SNAP) benefits for the next six months. That boost in SNAP benefits was a big driver for Democrats.
"The COVID-19 pandemic has caused a hunger crisis that has touched every part of our nation. As many as 50 million Americans are not able to feed themselves and their families," Stabenow said.
SNAP recipients would also receive a boost to purchase fruits and vegetables with $75 million set aside for the Gus Schumacher Nutrition Incentive Program.
The bill has several provisions for food banks and seniors, including $400 million in direct funding for food banks that includes up to 20% for distribution of commodities. Another $175 million will go to help senior citizens through programs such as Meals on Wheels. Other provisions were added to make it easier for children to qualify for certain food-aid benefits, including emergency funds for schools and day cares facing higher costs and shifting ways to provide food to students learning virtually.
Other funds for agriculture will boost grants for specialty crop producers to respond to the disruptions they have faced during COVID-19. More funding would be set aside to help producers develop new markets such as farmer markets and address supply chain issues. The bill includes language to help underserved farmers and ranchers through $75 million for the Farming Opportunities Training Outreach program and include more support for minority, veteran, tribal and beginning farmers to access disaster programs.
The bill also includes $28 million in block grants to states to help farmer and rancher stress management due to the coronavirus.
With time being short, the U.S. Senate also likely will add on to a final funding bill for Congress a new reauthorization of the Water Resources Development Act. The WRDA bill authorizes 46 new waterway projects nationally, ranging from port upgrades to improving locks, dams and flood gates, as well as 27 different feasibility studies for future projects.
President-elect Joe Biden said he is "heartened" to see Congress come together on the aid package, adding the bill would provide critical support for Americans who have lost their jobs during the pandemic, as well as provide a lifeline to small businesses. Biden said the aid package "provides an important down payment" on vaccine purchases and distribution, suggesting "there will be light at the end of the tunnel."
Biden added, however, that much more would be needed once he takes office.
"Immediately, starting in the new year, Congress will need to get to work on support for our COVID-19 plan, support to struggling families, and investments in jobs and economic recovery. There will be no time to waste," Biden stated. "But I am optimistic that we can meet this moment, together. My message to everyone out there struggling right now, help is on the way."
Chris Clayton can be reached at Chris.Clayton@dtn.com
Follow him on Twitter @ChrisClaytonDTN
(c) Copyright 2020 DTN, LLC. All rights reserved.