Rail Strike Looms as Congress Returns
Hundreds of Business and Ag Groups Call on Congress to Intervene to Stop Rail Strike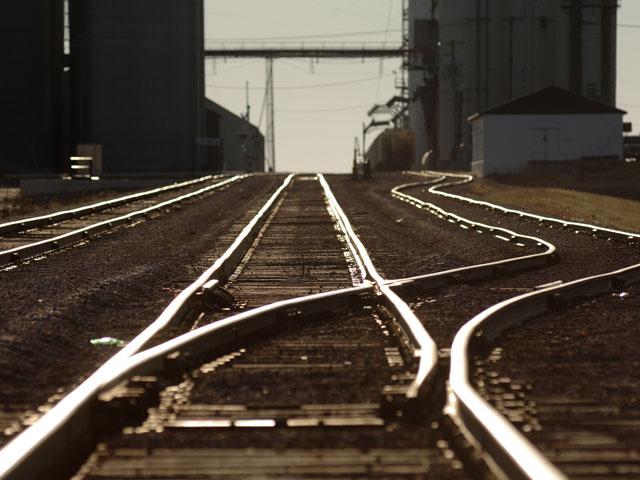 OMAHA (DTN) -- The U.S. Chamber of Commerce on Monday spearheaded a letter of 449 business groups -- including dozens in agriculture -- calling on Congress to intervene to stop a potential railroad strike next week.
"No one wins when the railroads stop running," the business groups wrote to leaders of Congress.
The letter calls on Congress to "take immediate steps to prevent a national rail strike and the certain economic destruction that will follow." The 449 business groups want Congress to intervene before the end of the current "status quo" period on Dec. 9 -- 12 days from Monday.
Karine Jean-Pierre, the White House press secretary, told reporters Monday that President Joe Biden has talked to cabinet members and congressional leaders about the possible strike and potential impacts. Jean-Pierre again said a strike is "unacceptable," but she did not say Biden has called on Congress to directly intervene.
"When the president has made a decision on this, if he makes a decision on this, you'll hear it directly from him," Jean-Pierre said, though she pointed out Congress has stepped in 18 times in the past 60 years to avert national transportation strikes.
While eight unions backed a new contract that came from Presidential Emergency Board recommendations, four unions voted it down. All the unions, and their 115,000 or so members, could strike if negotiations don't reach a deal. The big sticking point for workers remains sick leave policy -- a situation that became more important to workers because of illness and deaths of co-workers because of COVID.
The letter from U.S. business groups warned that disruptions to industries will hit before the actual strike date. In September, the freight railroads stopped hauling hazardous materials such as chlorine and fertilizer three to five days before the first strike deadline loomed. This led to "interruptions in fertilizers, chlorine, and other products essential to clean water, our food supply and electricity generation," the business groups wrote.
The Association of American Railroads issued a report in September that a rail strike would cause as much as a $2-billion-a-day impact on the U.S. economy.
The letter added, "Many businesses will see the impacts of a national rail strike well before Dec. 9 -- through service disruptions and other impacts potentially as early as Dec. 5. The sooner this labor impasse ends, the better for our communities and our national economy."
The American Chemical Industry this month issued a report that a railroad shutdown of five to seven days would lead to chemical plants to idle because they typically don't have more than five days of empty containers or raw materials on hand.
The U.S. Senate returns to the Capitol on Monday evening, and the House reconvenes on Tuesday. Rep. Steny Hoyer, D-Md., the outgoing House majority leader, stated in a letter to members Sunday that House leaders were monitoring the progress of the railroad talks.
The White House spokeswoman said last week that a rail strike is "unacceptable."
The last rail strike was in 1992. It only involved one railroad, CSX, and one union, but railroads nationally halted traffic when the strike began. Within two days, Congress passed a bill banning strikes and lockouts within the railroads.
Citing that a negotiated deal between the railroads and the unions "is the best outcome," the business groups cited, "the risks to America's economy and communities simply make a rail strike unacceptable."
Rail car shipments of grain for the week ended Nov. 12 were down slightly from a year ago but also higher than the three-year average for rail cars. A total of 23,932 grain cars originated that week, down 1,366 grain cars from the same week a year ago, according to USDA.
Among the agricultural groups signing on to the business letter were the Agricultural Retailers Association, American Cotton Shippers Association, American Farm Bureau Federation, American Feed Industry Association, American Frozen Foods Institute, Corn Refiners Association, CropLife America, Fresh Produce Association of the Americas, Growth Energy, National Cattlemen's Beef Association, National Chicken Council, National Cotton Council, National Council of Farmer Cooperatives, National Grin and Feed Association, North America Meat Institute, as well as dozens of state organizations.
See "White House Calls Risk of Railroad Strike Unacceptable" here: https://www.dtnpf.com/….
Also see "4 Rail Unions Vote Not to Ratify Rail Contract: Now What Happens?" here: https://www.dtnpf.com/….
Chris Clayton can be reached at Chris.Clayton@dtn.com
Follow him on Twitter @ChrisClaytonDTN
(c) Copyright 2022 DTN, LLC. All rights reserved.