HPAI Another Factor in Egg Market
CoBank: Bird Flu Cases Will Affect Easter Egg Supplies, Prices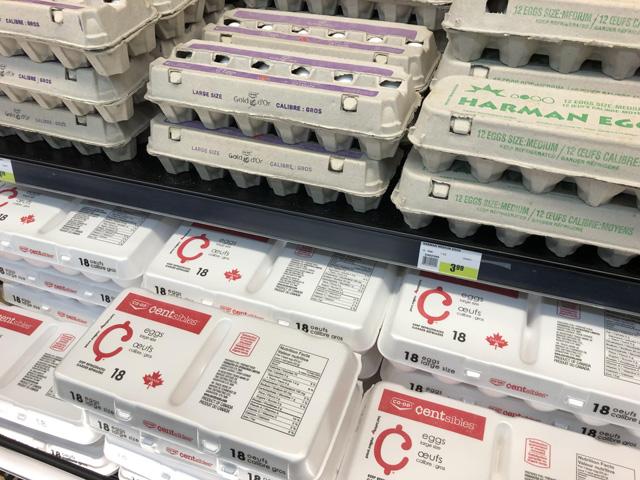 OMAHA (DTN) -- The number of egg-layer flocks being hit by highly pathogenic avian influenza could scramble the availability of eggs leading into Easter, according to a new CoBank report.
With new commercial cases of H5N1 highly pathogenic avian influenza (HPAI) reported in Iowa, South Dakota and North Carolina, USDA reports at least 17.4 million total birds have had to be depopulated because of infected farms. Egg-laying operations account for about 11.6 million total birds lost, or about 3% of total egg-laying hens in the country.
The current outbreak is now the second-largest in U.S. history, behind only the 2014-15 HPAI outbreak that involved 43 million chickens and another 7.4 million turkeys, mainly affecting egg-laying operations in Iowa and turkey operations in Minnesota.
Going back to the start of COVID-19, CoBank noted, egg producers "have been hard-pressed in the past two years to align supplies with market demand." Typically, the industry increases demand ahead of Easter and scales back in the summer when demand wanes, CoBank stated. But the number of egg layers was already down about 7 million hens compared to 2020 and prior years before the pandemic hit.
"The supply decline stems from extreme shifts in consumer behavior during 2020," CoBank's report stated. "Although grocery demand shot through the roof in the infancy of the pandemic, egg producers were not initially set up to shift lost food-service volumes to retail channels."
The lack of packaging and equipment shot up retail prices for eggs 14% in 2020, while producers were facing higher input costs for grain, energy and transportation, CoBank stated. Compared to 340 million table-egg-laying hens in 2019, the nation's flock had scaled back to 322 million hens even before HPAI affected the flock.
"While egg production has stabilized in recent months, it is still well-below pre-COVID levels," CoBank stated. "Weekly supplies have been relatively balanced overall through the beginning of 2022, but sharply higher feed costs as a result of the Ukraine invasion suggests further risk to the egg supply entering this year's second quarter."
EGG PRICES JUMP
Egg prices that were at about $1.50 a dozen at the start of 2022 have now jumped to above $2.25 a dozen on average. The five-year average in March and April more commonly would peak at about $1.60 a dozen around Easter. During the COVID lockdowns, egg prices spiked over a two-week period from $1 a dozen to more than $3 a dozen, CoBank noted.
USDA showed about five days of egg inventory on hand, which CoBank said is "tight, but not alarming," but that was without looking at the impacts of lost flocks during the past month to HPAI. Supplies won't be able to accommodate the lost layers due to the HPAI outbreaks, and that could be felt more by consumers at regional levels, CoBank noted.
"Regardless, it seems obvious that egg availability heading into Easter is sure to be hampered," CoBank's report stated.
IOWA HIT HARD
Iowa is the country's largest egg-producing state, but Iowa has been hit hard in this round of HPAI with more than 7.72 million hens forced to be depopulated because of confirmed cases on three major commercial operations in separate counties, including a 1.46 million egg-laying operation reported on Tuesday. That's a loss of more than 16% of Iowa's total layers of 47.1 million hens reported by USDA's National Agricultural Statistics Service earlier this month.
Iowa Secretary of Agriculture Mike Naig led a call with reporters on Tuesday while reporting the latest confirmed cases in the state. While stressing biosecurity on farms, Naig noted risks will continue as long as the migratory bird season continues.
"So, it remains critically important for livestock producers and veterinarians to closely monitor the health of their animals," Naig said.
USDA's Animal and Plant Health Inspection Service reported Wednesday that new confirmed cases of HPAI were found in backyard flocks in Massachusetts, North Dakota, Ohio and Wyoming, and a commercial flock -- size not reported -- in North Carolina. That puts positive cases in domesticated flocks now in at least 21 states.
The current outbreak does not present an immediate public health concern, according to the Centers for Disease Control, and no human cases have been found in the U.S. Still, as a reminder, USDA cautions to ensure proper handling and cooking of all poultry and eggs to an internal temperature of 165 degrees Fahrenheit as a general food safety precaution.
PREMISES QUARANTINED, DEPOPULATED
When cases are found in domestic flocks, USDA and state officials quarantine the premises, and birds on the property are depopulated to prevent the spread of the disease. Other flocks within a 10-kilometer radius also are quarantined. USDA is authorized to provide indemnity payments to producers. The destroyed flocks do not enter the food system and are typically composted on-site if possible.
The signs of HPAI in flocks include a sudden increase in bird deaths without any clinical signs, a lack of energy or appetite, declines in egg production, or misshaped eggs that may have thin skin. Birds may show swelling in their heads, eyelids, wattles and hocks, or purple discoloration of wattles, combs or legs. Other signs may be gasping for air or coughing and sneezing.
APHIS officials have said a major red flag showing a sign of illness would be a decline in water consumption by a flock. Sometimes a decline in water consumption is among the first indications that a flock was infected.
APHIS will continue to announce the first case of HPAI in commercial and backyard flocks detected in a state but will not announce subsequent detections in the state. All cases in commercial and backyard flocks will be listed on the APHIS website at https://www.aphis.usda.gov/….
Chris Clayton can be reached at Chris.Clayton@dtn.com
Follow him on Twitter @ChrisClaytonDTN
(c) Copyright 2022 DTN, LLC. All rights reserved.