Biden Wants to Boost Crop Production
USDA Aid for Precision Ag, More Fertilizer Production Part of Biden Actions on Food Inflation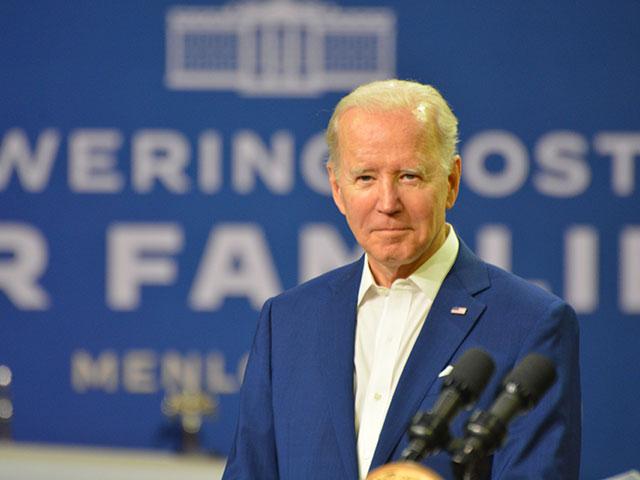 OMAHA (DTN) -- President Joe Biden will visit a family farm in northeast Illinois on Wednesday to highlight a new series of actions to increase U.S. crop production, including aid to boost domestic fertilizer production and expand "precision agriculture" on farms through a cost-share program for technology.
Biden will visit a farm near Kankakee, Illinois, south of Chicago, to talk about the impact of the Ukraine war on food supply and rising food prices.
Responding to concerns about higher food prices, higher costs for farmers and the need to boost global food production, the White House laid out three initiatives meant to encourage farmers to plant more and ideally lower input costs in the future. The moves come as the president is looking for ways to respond to inflation while there are growing global worries about lost crop production in Ukraine.
Under the plan, USDA will expand crop insurance to cover double cropping for as many as 681 additional counties, boosting the option for farmers to double crop in as many as 1,935 counties. The White House stated increasing the option of crop insurance would ensure "more American farmers have the financial security they need to start or expand double cropping."
The White House also wants to cut the cost for farmers to access technology for precision agriculture. The plan would tie USDA technical assistance and cost-sharing programs to help farmers with nutrient management to provide technology to target their applications of crop inputs. The plan would encourage farmers to lower their costs by targeting fertilizer "resulting in less fertilizer usage without reducing yields, saving farmers money over time and extending the usefulness of critical products in short supply worldwide."
At least some members of Congress have called on USDA to use conservation cost-share programs to increase access to precision-agriculture tools.
Also tied to fertilizer, the White House will double a planned investment of $250 million to boost domestic fertilizer production to now $500 million in funding that will come from USDA. The plan calls for boosting production and lower input costs by increasing fertilizer access for farmers. The White House noted fertilizer prices have more than doubled in the past year "due in part to supply chain disruptions created and exacerbated by Russia's invasion of Ukraine, including rising energy costs."
As DTN Retail Fertilizer Trends highlighted last week, nitrogen-based fertilizers such as anhydrous at $1,534 a ton and UAN32 at $730 a ton were at all-time highs. https://www.dtnpf.com/…
The White House highlighted the actions in a news release early Wednesday, pointing to supply chain disruptions and the war in Ukraine, "Putin's Price Hike," as reasons food prices are increasing, "leading to shortages of food in countries across the globe."
The move comes as Biden has become more aggressive in defending his administration's response to Americans' concerns over inflation. Gas prices nationally hit new record highs this week, averaging $4.37 a gallon nationally. Food prices also are up more than 8.8% compared to a year ago. The White House noted global food prices have increased nearly 13% since the Russian invasion of Ukraine.
"I understand what it feels like. I come from a family where, when the price of gas or food went up, we felt it. It was a discussion at the kitchen table," Biden said in a speech Tuesday focusing on inflation. "I want every American to know that I'm taking inflation very seriously and it's my top domestic priority."
In his speech, he criticized Putin, the war, supply chain challenges tied to the pandemic, and Republican politics, saying GOP leaders do not have a plan to deal with inflation.
Biden also spoke Tuesday about some of the global impacts of Ukraine crop production and exports being shut down. Biden said Ukraine has 20 million tons of grain in storage right now.
"They're trying to figure out how to get it out of the country to market, which would reduce prices around the world," Biden said. "Normally -- normally -- we'd have already begun to export them into the market. But it -- but it hasn't because of Putin's invasion."
Biden added, "So we're working with our European partners to get this food out into the world so that it could help bring down prices. But it's difficult because, again, of Putin and the Russian invasion of Ukraine."
Agriculture Secretary Tom Vilsack leaves Wednesday for a trip to Germany and Poland to get a closer look at the situation in Ukraine and talk to other agricultural ministers about global food concerns.
The new agricultural programs also were released after House Democrats had pulled a $500 million proposal to boost domestic crop production. The proposal was part of a $33 billion aid package drafted by the White House that has now increased to $40 billion despite lawmakers removing the $500 million. Part of the plan to increase crop production was a $10 per acre crop insurance premium reduction for double cropping soybeans or other oilseeds after wheat harvest.
USDA has authority through the Commodity Credit Corp. to tap funds that would be tied to commodity production or promotion. DTN has asked if USDA is planning to use CCC funds to pay for the programs or if another funding source would be used. As of early Wednesday, USDA has not responded.
Chris Clayton can be reached at Chris.Clayton@dtn.com
Follow him on Twitter @ChrisClaytonDTN
(c) Copyright 2022 DTN, LLC. All rights reserved.