Farm Groups Write POTUS in Roundup Case
Ag Groups Want Solicitor General Roundup Brief Pulled for Undermining Science-Based Regulations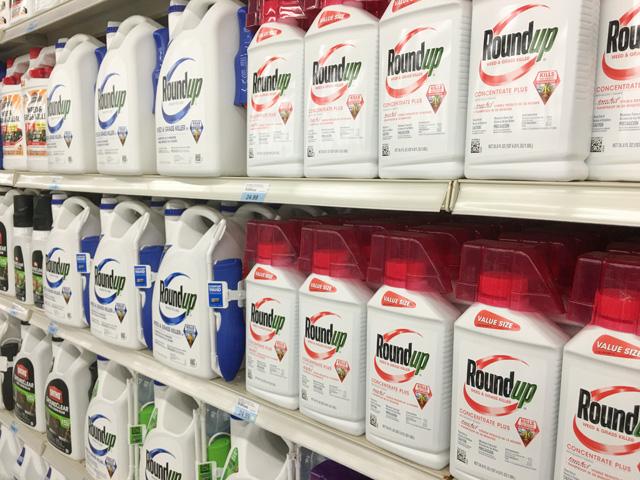 OMAHA (DTN) -- Citing that a U.S. Solicitor General's position undermines decades of science-based policy, 54 agricultural groups want President Joe Biden to withdraw a recent brief to the Supreme Court over Bayer AG's petition for the court to review a verdict in a Roundup cancer lawsuit.
Solicitor General Elizabeth Prelogar had filed a brief earlier this month recommending the Supreme Court reject Bayer AG's petition. The Supreme Court is expected at some point to decide whether to hear arguments in the case or allow the Ninth Circuit Court of Appeals ruling to stand.
On Monday, the 54 agricultural groups sent a letter to President Biden raising their complaints that the Solicitor General's stance on the Bayer case is a "stunning reversal" of "long-standing policy regarding the regulation and labeling of pesticide production relied upon by farmers and other users." The agricultural groups "strongly urge" Biden to withdraw the brief, arguing that the administration's new policy, laid out in the Solicitor General's brief, "could ultimately hinder the ability of U.S. farmers to meet growing global food needs intensified by the invasion of Ukraine."
The battle of court briefs before the Supreme Court gets deep into the weeds about glyphosate and whether states can require warning labels for products such as pesticides even if EPA has approved the pesticide under the Federal Insecticide, Fungicide and Rodenticide Act (FIFRA).
Last August, Bayer had asked the Supreme Court to review the Ninth Circuit Court of Appeals decision over a $25 million award to Edwin Hardeman, a California man who maintains his non-Hodgkin's lymphoma was caused by years of using Roundup.
Bayer maintains that FIFRA preempts a California law that allowed Hardeman to bring the lawsuit. The California law, known as Proposition 65, requires companies to warn about cancer risks if an "authoritative body" has identified a product as carcinogenic. In 2017, California categorized glyphosate as a "chemical known to the state to cause cancer" following a decision by a working group for the International Agency for Research on Cancer (IARC).
In 2019, a jury awarded Hardeman $80 million in damages after ruling exposure to Roundup going back to the 1990s was a "substantial factor" in Hardeman contracting non-Hodgkin's lymphoma. The damages later were reduced to $25 million.
Bayer maintains federal law preempts state law when it comes to labeling requirements. Bayer is also challenging the admissibility of certain expert witnesses used in the court trial.
In advising the Supreme Court not to take up the Bayer v Hardeman case, Solicitor General Prelogar's brief maintains that FIFRA and EPA labeling requirements don't prevent states from adding their own labeling requirements, even if those labels run counter to findings by federal agencies. The agricultural groups note Prelogar's position is essentially allowing states such as California to "misbrand" a pesticide label with false statements.
"Nearly every pesticide regulatory body in the world, including the U.S. Environmental Protection Agency, has conducted robust scientific evaluations of glyphosate and reached the conclusion it is not a carcinogen and can be safely used," the agricultural groups wrote.
Prelogar's position undermines science-based regulation, which "has always been a central tenant of U.S. trade policy," the agricultural groups wrote. By adopting its own unscientific approach to pesticide labeling, the Biden administration is undercutting its own negotiating position on trade against unscientific protectionist policies, the agricultural groups noted.
Along with that, the administration also risks allowing a patchwork of state pesticide labeling requirements that would end up limiting farmers' access to these products.
The agricultural groups asked the Biden administration to withdraw Prelogar's brief and consult with USDA on the implications of what could happen to food production if the Solicitor General's position is allowed to stand.
"We are concerned this monumental change in the federal government's policy will not just threaten science-based regulation, but it risks undercutting food production and important environmental practices at a time when we cannot afford to hinder either," the agricultural groups stated.
Bayer AG on Monday filed its last brief in the case as well. Bayer noted that Prelogar's brief runs counter to a 2019 letter from EPA that concluded glyphosate is not likely carcinogenic and should not carry a cancer warning.
In a statement, a spokesperson for Bayer stated EPA has consistently found that glyphosate can be used safely and is not carcinogenic, a decision also backed by other regulators globally. If the Ninth Circuit decision stands, it would undermine companies' ability to rely on official actions by expert regulatory agencies such as EPA.
"The company continues to believe there are strong legal arguments to support Supreme Court review and reversal in Hardeman, as its petition and the many amicus briefs filed in support of the petition underscore. The company has filed a final brief regarding its Petition for a Writ of Certiorari and looks forward to a decision from the Supreme Court," Bayer's spokesperson stated.
The letter to the president was led by the American Soybean Association, the American Farm Bureau Federation, the National Cotton Council, National Corn Growers Association, National Association of Wheat Growers and American Sugarbeet Growers Association.
See "US Solicitor General Tells SCOTUS to Reject Bayer AG's Petition on Roundup Case:" https://www.dtnpf.com/…
Farm groups' letter to President Biden: https://soygrowers.com/…
Solicitor General's brief to the Supreme Court: https://www.supremecourt.gov/…
Chris Clayton can be reached at Chris.Clayton@dtn.com
Follow him on Twitter @ChrisClaytonDTN
(c) Copyright 2022 DTN, LLC. All rights reserved.