Cash Market Moves
Export Exchange 2022 Kicks Off in Minneapolis With Nearly 500 Attendees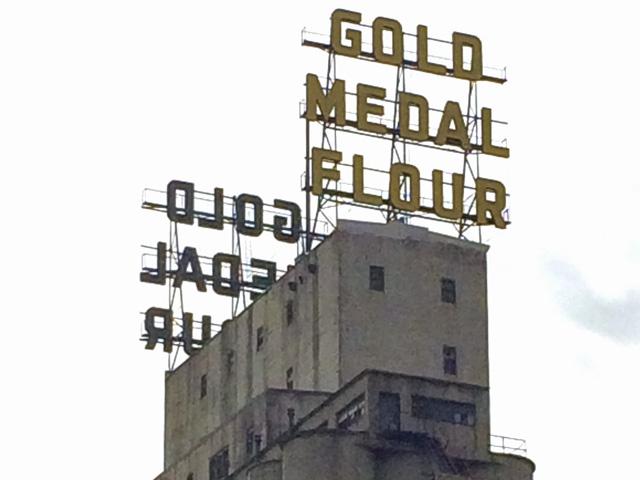 The Export Exchange in Minneapolis is a biennial event held in October, sponsored by the U.S. Grains Council (USG), Renewable Fuels Association (RFA) and Growth Energy, to offer an opportunity for education of and introduction to members of the U.S. grains production and export industries. The 2022 event, running Oct. 12 through Oct. 14, features more than 200 international customers from 50 countries and nearly 300 domestic suppliers of U.S. coarse grains and co-products, including distiller's dried grains with solubles (DDGS). Domestic suppliers will be in attendance to answer questions and facilitate trade.
This year, USGC is sponsoring 21 trade teams made up of agricultural product importers, government officials and agribusiness leaders from more than 50 countries in support of the Council's headline event, Export Exchange. Eleven of these teams arrived in the U.S. over the weekend of Oct. 7 to visit farm operations and export facilities, as well as conduct meetings with partners along the value chain.
USGC said the trade teams represent a diverse group of industry leaders who contribute to strong U.S. export numbers year after year in commodities including corn, DDGS, ethanol, sorghum and barley.
"Hosting trade teams prior to Export Exchange is a great opportunity for these stakeholders to meet the people that produce the materials they need," said Emily Byron, USGC director of global programs. "There is nothing like conducting business face to face and that's what makes this entire event so impactful for U.S. agricultural exports." USGC is a leading nonprofit member association dedicated to expanding exports of U.S. corn, sorghum, barley and related co-products, including ethanol.
Opening the conference on Thursday, Oct. 13, was Minnesota Ag Commissioner Thom Petersen, who informed the attendees that Minnesota is the fifth largest ethanol producer in the U.S., with four Class 1 railroads and seven ports on the Mississippi River and including Duluth, situated on Lake Superior.
Petersen said a milestone was set in the Port of Duluth/Superior this past spring when containers loaded with dark red kidney beans were shipped from there and became the very first containerized shipment out of the Twin Ports.
According to the Duluth Seaway Port Authority, some of the beans went to the Port of Palermo, Italy, and the remainder to the Port of Antwerp, Belgium. The 200 20-foot containers contained 80% of beans grown by Minnesota farmers with the balance from Wisconsin farmers.
Peterson also talked about the "strength of Minnesota's corn crop this year with an improvement in yields even after two years of drought." Petersen also talked about of the importance of global trade at the state level, saying Minnesota established an office in Taiwan that recently helped secure the sale of $2.7 billion in corn and soy products to that country.
The other top speaker of the day was USDA Acting Deputy Under Secretary for Trade and Foreign Ag Relations Jason Hafemeister. He spoke about the importance of global trade, especially to U.S. farmers and the importance of bringing greater trade opportunities to U.S. farmers through broadening and improving its customer base.
There was plenty of time for networking before and during lunch and then the afternoon featured speakers touching on inflation, shipping and logistics, DDGS, pet food and aquafeed.
Day two looks to be as jam packed as day one and should leave all the attendees feeling grateful they were able to come this year after COVID-19 caused the Export Exchange to be cancelled in 2020 and 2021.
Mary Kennedy can be reached at mary.kennedy@dtn.com
Follow her on Twitter @MaryCKenn
(c) Copyright 2022 DTN, LLC. All rights reserved.