DOJ Seeks to Block Sugar Industry Sale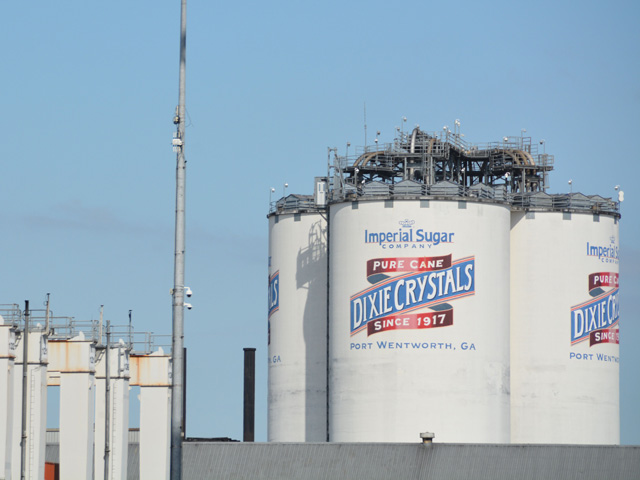 OMAHA (DTN) -- The U.S. Department of Justice on Tuesday moved to block a pair of major U.S. sugar companies from merging, arguing the merger would leave most refined sugar sales in the Southeast in the hands of just two companies, which would leave companies and consumers paying more for refined sugar.
The DOJ's antitrust division brought the case in the U.S. District Court for Delaware against privately held United States Sugar Corp., which has been moving to acquire Imperial Sugar Co., a division of Louis Dreyfus Co. These are two of the three largest sugar companies supplying a region of the country stretching from Mississippi to Delaware. DOJ stated if the sale were to happen, sugar buyers in Southeastern states would be "at the mercy of a cozy duopoly."
"U.S. Sugar and Imperial Sugar are already multibillion-dollar corporations and are seeking to further consolidate an already cozy sugar industry. Their merger would eliminate aggressive competition in the supply of refined sugar that leads to lower prices, better quality, and more reliable service," said Jonathan Kanter, assistant attorney general of the Justice Department's antitrust division. "This deal substantially lessens competition at a time when global supply chain challenges already threaten steady access to important commodities and goods. The department's lawsuit seeks to preserve the important competition between U.S. Sugar and Imperial Sugar and protect the resiliency of American domestic sugar supply."
U.S. Sugar, based in Clewiston, Florida, is a member and owner of United Sugars Corp., a cooperative that sells and sets the prices for sugars produced by U.S. Sugar and three other sugar refiners, DOJ stated. If U.S. Sugar were allowed to acquire Imperial and fold its production into the United cooperative, then United and one other company, American Sugar Refining, would account for nearly 75% of sugar sales across the Southeast, a region that buys roughly 5.5 billion pounds of refined sugar each year. That would further strain supply chains and increase the prices for sugar, as well as foods and beverages.
While the merger primarily affects U.S. Sugar and Imperial in the Southeast, the cooperative United Sugars also includes northern sugar beet producers as well. American Crystal Sugar Co., Minn-Dak Farmers Cooperative and Wyoming Sugar Co. co-own United Sugars with U.S. Sugar. United Sugars is based in Edina, Minnesota, and reported sales of $1.8 billion in 2020. Imperial is a subsidiary of Louis Dreyfus and operated out of Texas, with a refinery in Savannah, Georgia. It reported sales of $700 million in 2020.
United attempted to buy Imperial since at least 2019, but Louis Dreyfus rejected that offer. U.S. Sugar then came back in March of this year and offered to buy Imperial's assets for approximately $315 million. U.S. Sugar then entered into an agreement with United to market all of Imperial's sugar if the sale were completed.
Currently, DOJ noted in its complaint that the competition between the United cooperative and Imperial keeps prices lower and provides reliable service and product for wholesale buyers in the region. DOJ cited that the two companies "have competed fiercely with one another to win the business of a large American food manufacturer," leading an Imperial vice president of sales to complain about United coming in with lower prices and winning the business. In another instance with a food manufacturer, United has pointed out it has a freight disadvantage with Imperial, which caused United to lower its prices to retain the business. Around areas such as Savannah, Georgia, United and Imperial are often the only competition against each other.
The proposed acquisition also would likely lead American Sugar Refining, which sells its sugar under the brand name "Domino" to coordinate on prices rather than compete. DOJ pointed to comments from a Domino executive that the United-Imperial merger would likely be a positive outcome for Domino as well.
When the purchase was announced, U.S. Sugar and Imperial stated the deal would lead to U.S. Sugar investing in Imperial's refinery operations and expanding production. The companies also stated the merger would increase the domestic sugar supply and improve shipping logistics.
U.S. Sugar and Imperial have maintained that USDA's sugar program would safeguard consumers against any harm from the deal. DOJ countered that USDA's sugar program, built on expanding imports when needed, does not substitute for antitrust enforcement and would not protect grocers, food or beverage manufacturers or consumers.
Representatives from the companies did not respond to inquiries seeking comment about the Department of Justice's actions.
The full DOJ complaint can be viewed at: https://www.justice.gov/…
Chris Clayton can be reached at Chris.Clayton@dtn.com
Follow him on Twitter @ChrisClaytonDTN
(c) Copyright 2021 DTN, LLC. All rights reserved.